Give your child the best opportunity to develop academically, spiritually and socially.
Sacred Heart Primary is a Catholic coeducational school that was founded by and is educating in the tradition of the Sisters of Mercy. Sacred Heart Primary, Westmead, was established in 1956. In living out the values of Christ, our school celebrates the uniqueness of each person within a diverse community. This is reflected in the way our community is taught and encouraged to respect the dignity and uniqueness of each person.
We are committed to providing each student with a learning environment that is comprehensive, inclusive and challenging. Located in Westmead, we are a multicultural school which seeks to live out the values of Christ in a caring and supportive environment.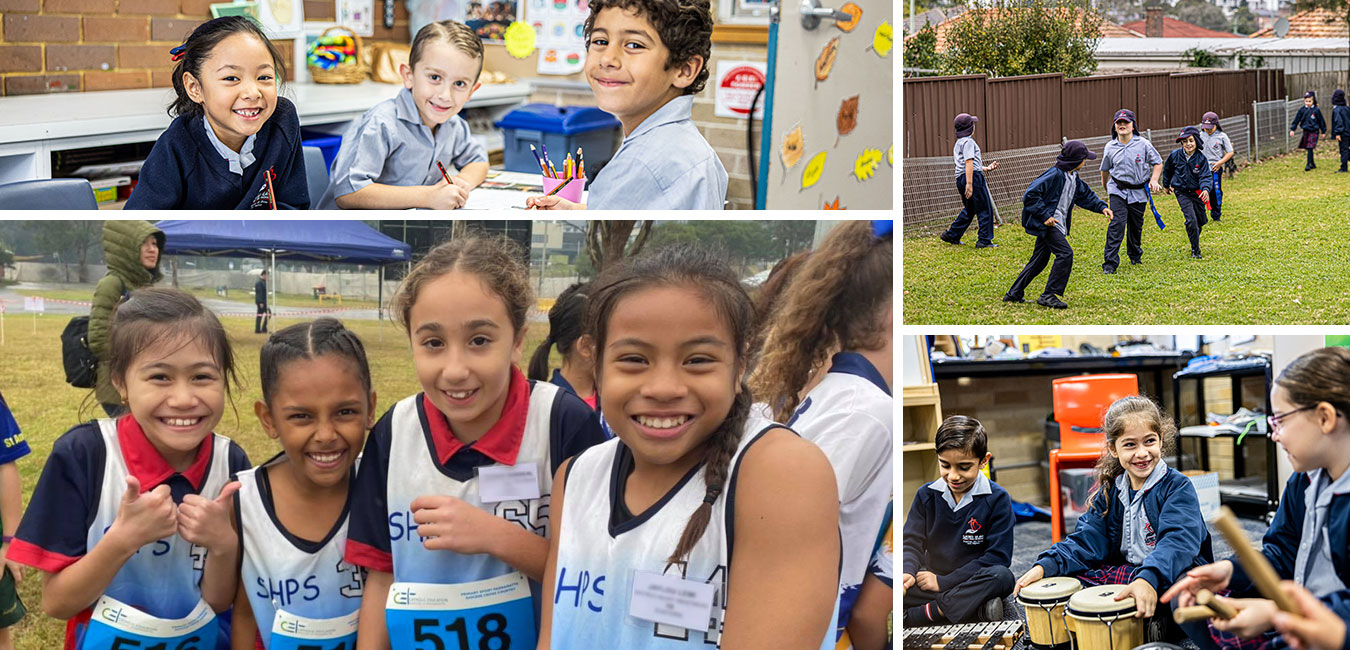 ---
Our Mercy Heritage
Sacred Heart Primary is a primary Catholic school that has continued the tradition of the Sisters of Mercy since our first lay Principal in 1993. A Sacred Heart education is essentially aimed at developing a spirit of hospitality; celebrating our faith, multiculturalism and achievements; and valuing the dignity of each person.
---
Cooperative Learning
Students at Sacred Heart Primary are held accountable for their learning through being encouraged to use a wide range of cooperative learning strategies in their day-to-day learning. Through working together, making responsible decisions, solving real-world problems creatively, listening attentively, expressing appreciation and celebrating achievement, Sacred Heart students are challenged to become the best learners they can be. We believe the use of cooperative learning motivates students to become lifelong learners.
---
A 21st Century learning environment
Sacred Heart Primary is a place where curiosity, imagination and love of learning are treasured. Our school is full of great teachers working together to meet your child's needs in spaces that are designed for up-to-date learning. There are places for students to work together and for working independently. There are also places where the latest state-of-the-art technology and well-designed facilities support your child's learning.
Sacred Heart Primary is a community of learners, thinkers and achievers, and a safe place for your child to belong, make friends and be cared for.
---
A wide variety of extracurricular activities
Students at Sacred Heart Primary are provided with a wide range of activities that allow them to develop as young people with a range of interests and abilities. These activities include academic, extracurricular and sporting activities which are supported by committed staff who believe in the importance of educating the whole person. The interests and talents of students are nurtured in a wide variety of activities. Some of these include:
Voice of Youth Public Speaking
Maths Olympiad
Drama and Captivate
Dance Program
Sports gala days
ICAS competitions
A range of carnivals
An Intensive swimming program