Welcome to the Sacred Heart Primary website.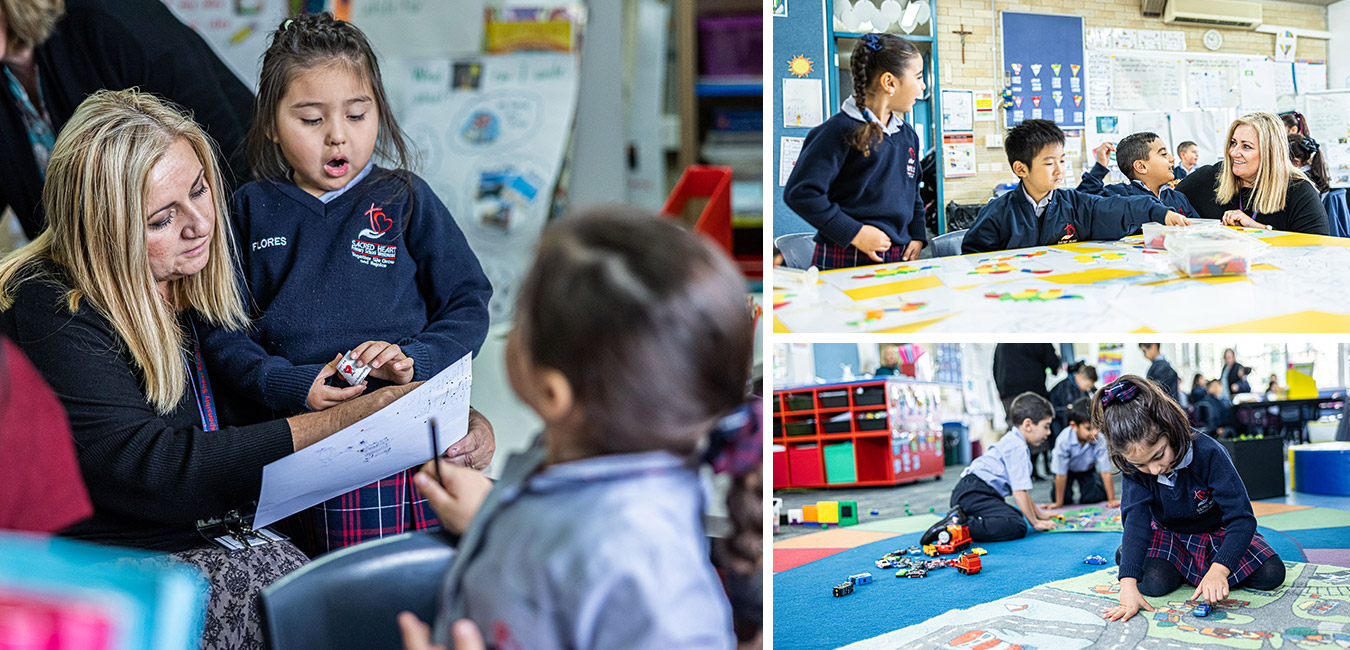 Sacred Heart Primary school is a small community where staff, parents and parish work together to support spiritual, academic, social, physical, emotional and creative development of each child.
We are a learning community founded in the catholic tradition and are proud to live our school motto 'Together We Grow and Rejoice"
Our students work together in flexible learning spaces where learning is differentiated to meet students individual learning and social needs. In response to the demands of a constantly changing world, learning is centered on developing student skills of communication, collaboration, problem solving, critical reflection and creativity. There is an emphasis on active student engagement utilising learning technology.
Our aim is to foster curiosity, spark the imagination and develop agency and the dispositions for life-long learning. We teach our children how to relate to others, how to make quality choices and how to learn.
We recognise that positive relationships between home, school and parish are integral to success and welcome opportunities for parents to work in partnership with our hardworking and dedicated teaching staff.
We hope that when our students leave our school they will be people of faith, love and compassion who follow Jesus' example of opening his heart to others, so that they too can live out the Sacred Heart of Jesus.
I encourage you to take some time exploring what makes Sacred Heart such a wonderful community and look forward to welcoming you to our school.
Mrs Natalie Mifsud
Principal