Parents are acknowledged as their children's first and most important teachers.
You are welcomed into the community in a shared mission in Catholic Education. Parents are valued as partners in education and are encouraged to participate.
There are many opportunities for parents to take an active role in the life of the school. These include helping at and/or providing morning tea at various events, working bees, assisting with reading, helping with supervision on excursions, or officiating at sport carnivals.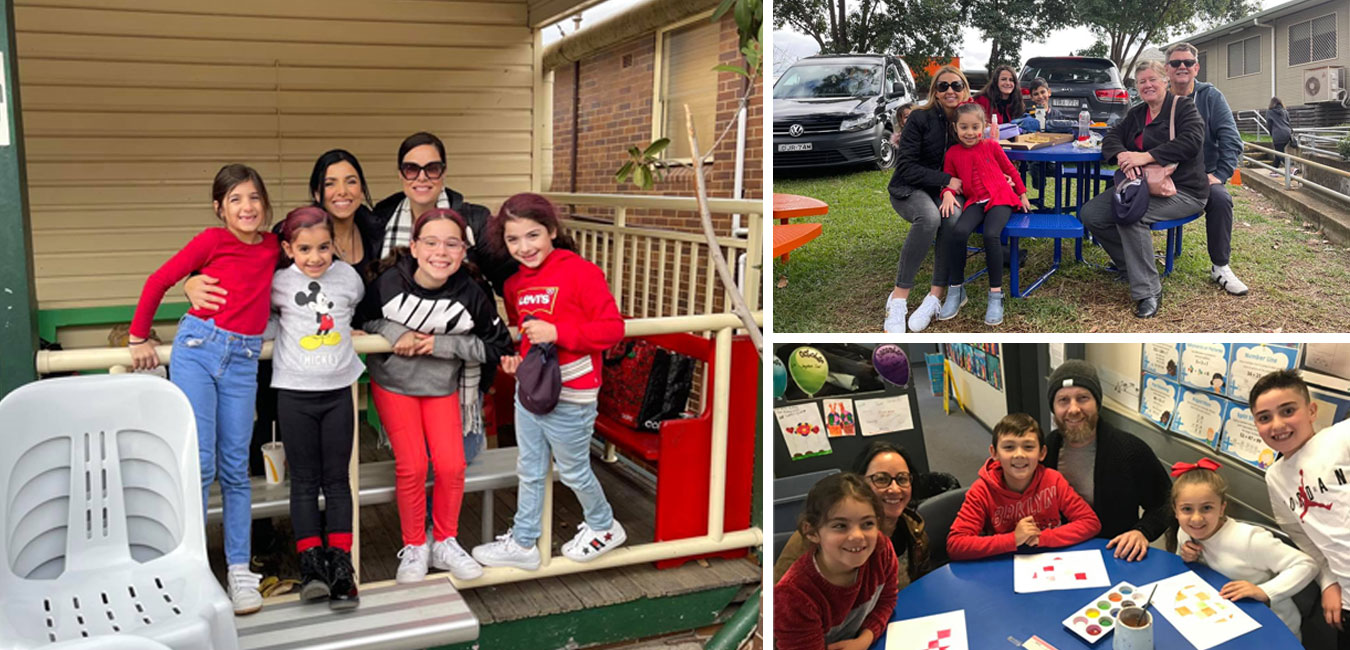 ---
Parent Interest Groups
Parent Interest Groups offer many valuable opportunities for parents to become involved in our school and to work with the class teachers, school executive and broader community.
Parent Interest Groups promote the cause of education by bringing parents, friends, students and teachers into an active partnership. Its objective is to support the school in its mission in Catholic education and, where possible, provide financial support for the school. It is open to all persons who wish to promote the objectives of the group.
Parent Interest Groups organise social functions to enhance the spirit of the school. Various activities are undertaken throughout the year to raise funds for school improvements and educational resources that benefit the students of our school.
---
Parent Education Programs
Information sessions for parents on topics such as curriculum and methods of teaching and learning, are held throughout the year. These sessions also provide information about the school's policies and procedures, and the opportunities for parents to participate in discussions and workshops. All parents who assist in any capacity are required by legislation to complete the online Child Protection Module every two years.
The PRC (Parents Representative Council) Diocese of Parramatta runs various programs to inform parents about ways in which they can assist their children to get the most out of their schooling. These courses vary in length and are offered at different times throughout the year, in both the daytime and the evening. Further details about the PRC and these programs are available on the Catholic Schools Parramatta Diocese website.
All parent helpers and volunteers at Sacred Heart Westmead are required, to complete a Child Protection Training Module every two (2) years and complete a Working with Children Check Form. If you are intending to assist at Sacred Heart, for example; excursions, in the classroom, canteen volunteer or school carnivals, the training module is to be completed before you do so.
To ensure the safety and welfare of all children at Sacred Heart Primary, Westmead, the school has compiled a record of volunteers who have completed both requirements.
Before any parent is selected for excursions, it is school policy that their names are on our verified Child Protection Register. Grandparents are most welcome to assist within the school, but will also need to comply with the above requirements.
All staff at Sacred Heart wish to thank you for your great support and willingness to get involved and also thank you for helping us to keep your children safe.