Students and staff at Sacred Heart have access to a modern, well-resourced and equipped library.
We are committed to providing students with the tools, resources and facilities needed to maximise their learning, creativity and extra-curricular opportunities. Our library plays a vital role in this goal and provides invaluable resources for students and staff.
---
Resource-based learning
The impact of Information Communication Technologies (ICT) and their integral role in assisting the acquisition of knowledge has lead to a focus on the role of knowledge management in the learning process at Sacred Heart Library.
Sacred Heart Library therefore endeavours to provide a learning community that incorporates both Information and ICT literacies and recognises that:
knowledge is an individual process
knowledge and understandings are constructed
Knowledge transfer is affected by the degree to which children learn with understanding.
learning is most effective when students actively monitor their learning experiences
Within the context of Information and ICT literacy, practices such as resource-based learning, project-based online learning, active learning and assessment, encourage the
learners to recognise themselves as learners utilising a range of literacies.
The objective is to integrate appropriate teaching and learning practices and a wide range of information services at Sacred Heart that will enhance the development of lifelong learners.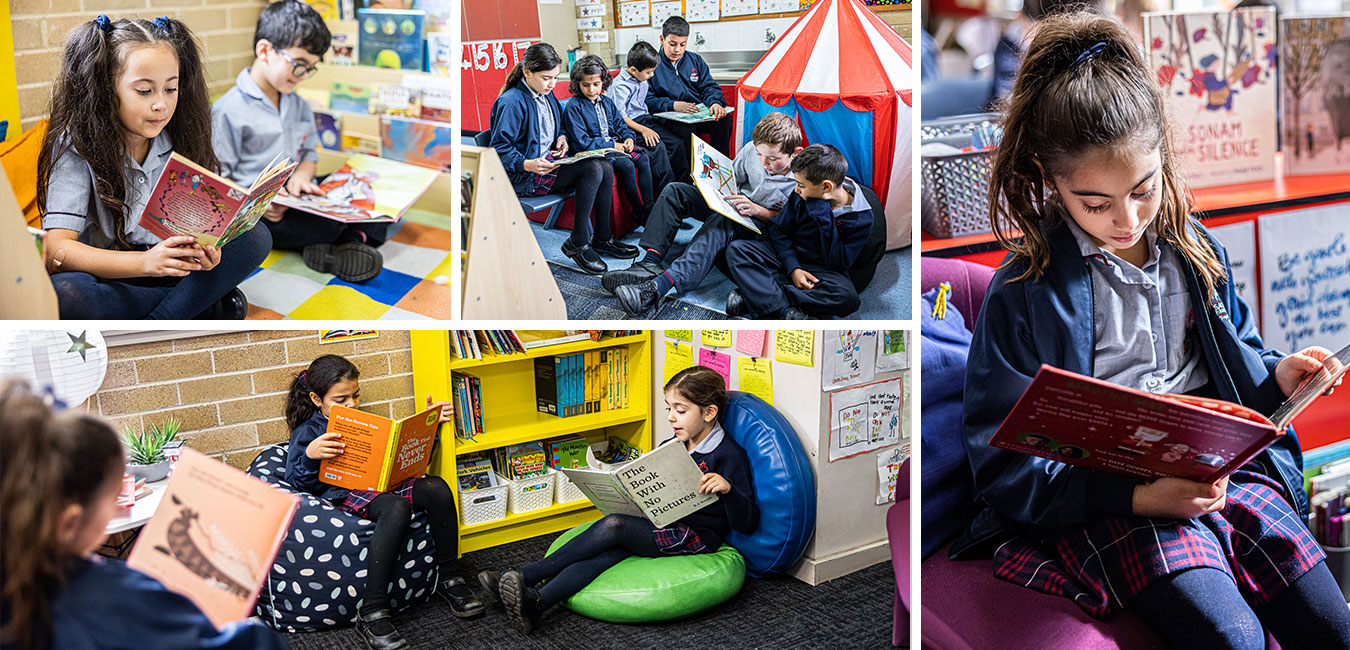 ---
How our library works
Making Loans
Students can borrow books for up to one week with an option to renew.
Library Lessons
Library lessons consist of a weekly session of approximately 60 minutes. The students enjoy formal lessons on literature, reading for leisure and pleasure, and basic procedures for borrowing, information skills, using resources and ICT.
Students can also borrow and/or research during this time.
The emphasis at these times is on 'reading for enjoyment' the principal aim of the English K-6 Curriculum Policy Statement.
---
eLibrary
CSPD school libraries are physical and digital places of inquiry and reading.
eLibrary is the digital gateway to the range of quality online resources that encourage and enhance reading and support inquiry learning.