Religious Education is a lifelong process. Its foundations are laid in the home and built within the school/parish community.
The Catholic School plays an important part in this lifelong quest. Its first contribution to the student's Religious Education is through the culture and climate of overall school life. The religious dimension is present everywhere in the school: playground, assemblies and the classrooms themselves, where every Key Learning Area contributes to a genuinely religious way of understanding the world.
In the Religious Education Curriculum of the Parramatta Diocese, the task of the teacher is to foster knowledge and understanding that is appropriate to each learner's stage of development. The development of relevant attitudes and skills is also important, along with a growing commitment to Christian values.
An active partnership of home, parish and school plays an important part, particularly in regard to the preparation and celebration of the Sacraments.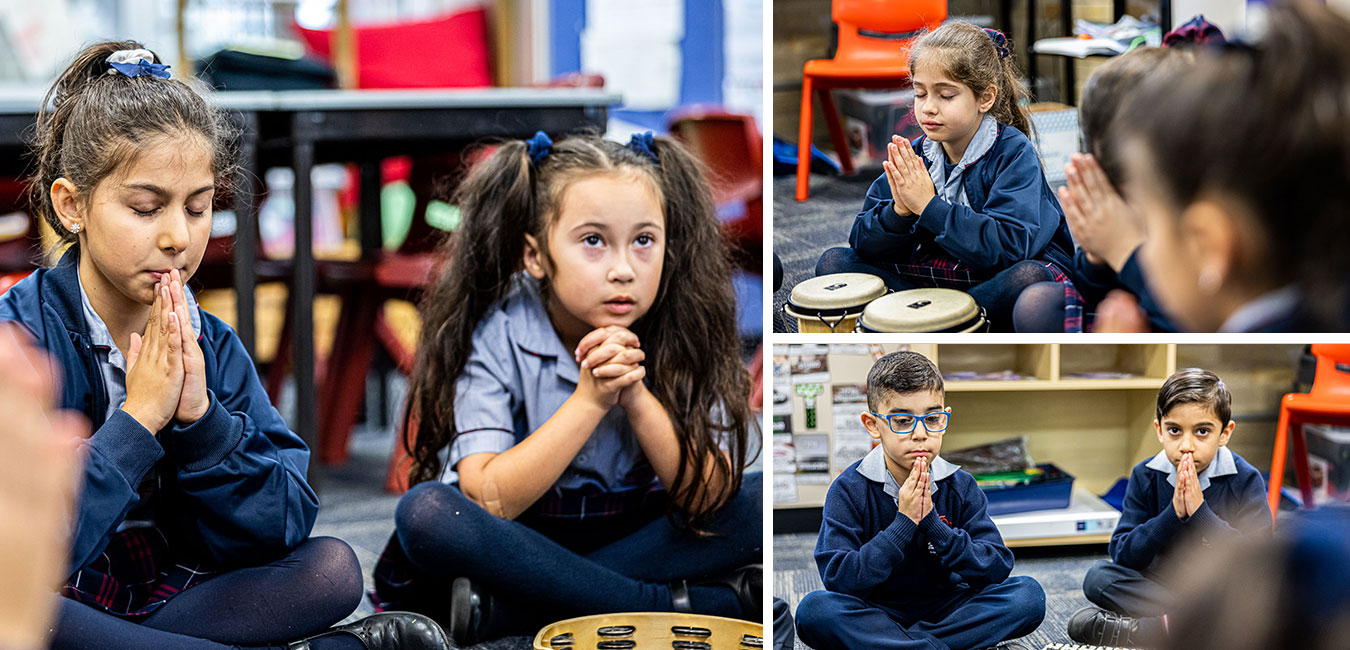 Sacramental Program
Initiation into the whole life of the Church is a gradual process that takes place within the community of the faithful. The whole community is responsible for passing on its faith, its story, its values, and its traditions to the next generation. The community is also responsible for introducing its children to the sacramental life of the Church.
The preparation of the Sacraments of Reconciliation, First Eucharist and Confirmation are parish-based. The parish-based, family-centred process is to provide opportunities for parents to come together to inquire and reflect upon the faith into which their children are being initiated.
A sacramental team has been established by the parish to assist in co-ordinating the preparation for the sacraments. It is the responsibility of parents, in conjunction with the Parish Priest and Sacramental Team, to assess the readiness of the child for the sacraments.
Information sessions are held during the year, and parents and carers are required to attend if you believe your child is ready to receive the next sacrament.
For further information please contact the Sacred Heart Parish Office on (02) 9635 9262.