Our Holy Week Journey
10 May 2018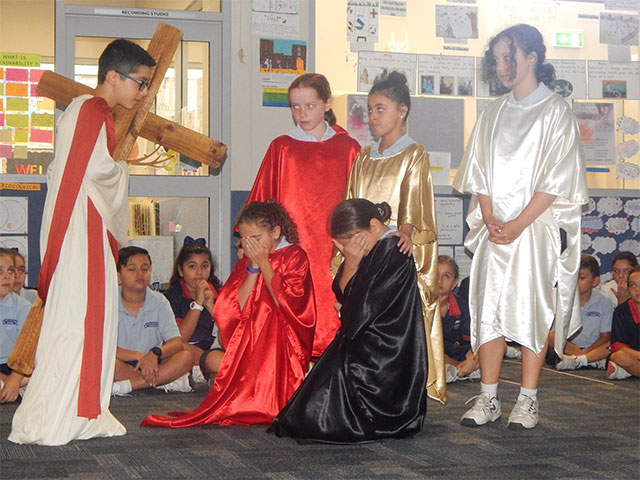 Over the course of Holy Week, the Sacred Heart community came together in prayer and reflection, remembering the life of Jesus Christ and the messages that he spread.
Holy Week is a sacred week before Easter encompassing Palm Sunday, Holy Wednesday, Holy Thursday, Good Friday and Holy Saturday. It celebrates the life of Jesus and observes his words and actions throughout his final week of life.
We begun our Holy Week journey with a Palm Sunday Liturgy presented by Kindergarten. This was followed with our Holy Thursday Liturgy, where Stage 1 focused on the events that took place; the Washing of the Feet and The Last Supper.
Our journey continued to the Garden of Gethsemane where Jesus prayed after The Last Supper. We concluded our Holy Week Journey today with an embodiment presented by Stage 3 of the Stations of the Cross.