Primary students inspired to use their gifts for good!
24 Aug 2018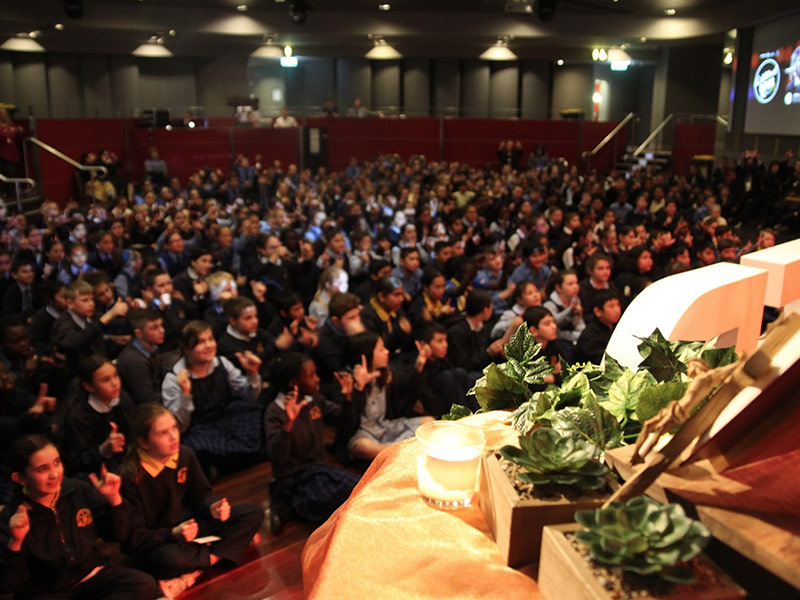 More than 400 Stage Three students from 12 primary schools across the Diocese of Parramatta, including Sacred Heart westmead, joined a recent celebration for the Year of Youth at Rooty Hill RSL.
Each of the participating Catholic Education Diocese of Parramatta schools is part of the Faith in Action initiative, developed in partnership with Catholic Youth Parramatta. Faith in Action Teams (FIAT) are made up of passionate young teachers (2 to 4 per school) who foster the personal and spiritual growth of young people, engaging them in the life and mission of the Catholic faith community.
The event was facilitated by Catholic Youth Parramatta (CYP) and featured Genevieve Bryant, a highly acclaimed young Catholic singer, songwriter and performer who is from Melbourne. She was a headline performer for the Australian Catholic Youth Festivals in Adelaide in 2015 and Sydney in 2017.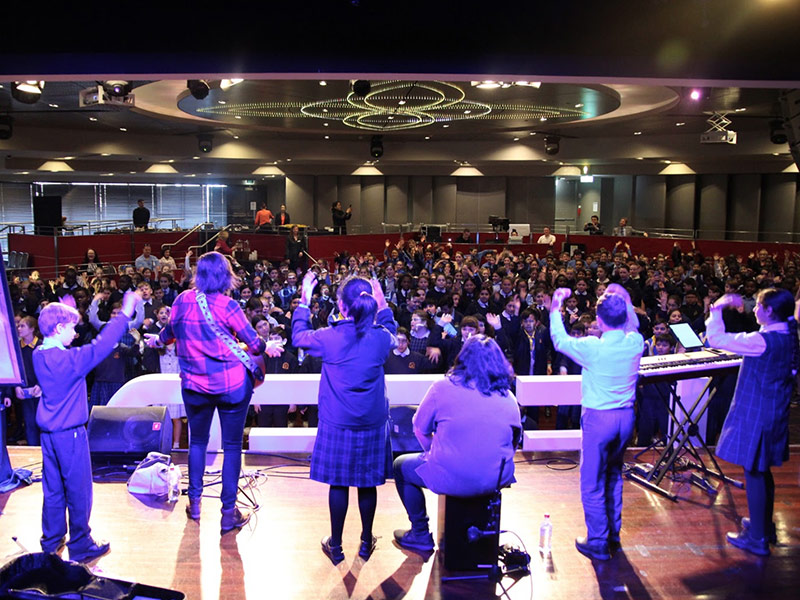 Mission Teaching Educator Amanda Bentley said the program for the day saw a combination of music, testimony, discussion and prayer.
"Genevieve did a great job in engaging with the students and talking to them about trusting in God to use their gifts and talents to share God's love with others,'' Ms Bentley said.
"She shared her own testimony and encouraged the students to be engaged with their faith, to deepen their relationship with God and to try to live out God's message."
Catholic Youth Parramatta also gathered student testimonies to share with Bishop Vincent Long, Bishop of Parramatta, as another element of dialogue within this Year of Youth event.
"The students were given an opportunity to address the following questions given to them by Bishop Vincent: What have you been involved in at your school for the Year of Youth; what is something you would like Bishop Vincent to know is important for young people in our Church; and what is your dream for the future of the Church."
Teachers praised the joyful impact the day had on the students.